By Martin (Marty) Olsen
Australian Surfing Competition today is at the forefront as a national sport. 2020 will see the first time surfing has entered the Olympic Games arena and the Australian Olympic Surfing Team should be a formidable force in this inaugural event. In September the 2019 ISA World Surfing Games will be held in Japan and is the qualifying event for the 2020 Olympics. The Aussie Team will consist of:
MEN
Ryan Callinan
Owen Wright
Julian Wilson
WOMEN
Stephanie Gilmore
Sally Fitzgibbons
Nikki Van Dijk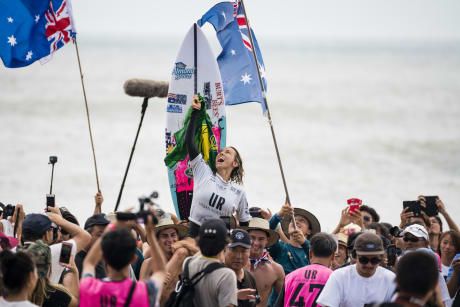 In 1915, Duke Kahanamoku (the Hawaiian surfing icon) introduced surfing into Australia, he displayed his surfing skills for people at Freshwater Beach, Sydney. Duke wowed the crowds, and as a result, the popularity of surfing soared. Several years later, in 1924, the very first Australian Board Riding Championship was held and was won by Claude West, who is also credited with being the first white man in Australia to learn how to ride a surfboard, having been taught by Duke at Freshwater Beach.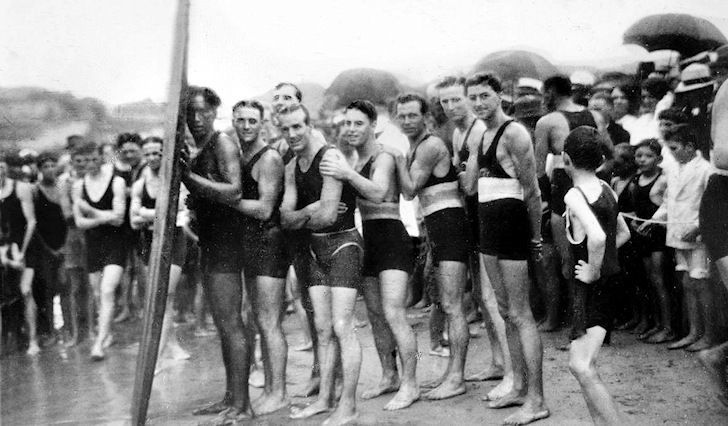 Organised surfing competitions in Australia were pretty much limited to the annual National championships for the next couple of decades, with the biggest change in surfing at this time being the introduction of more maneuverable hollow boards.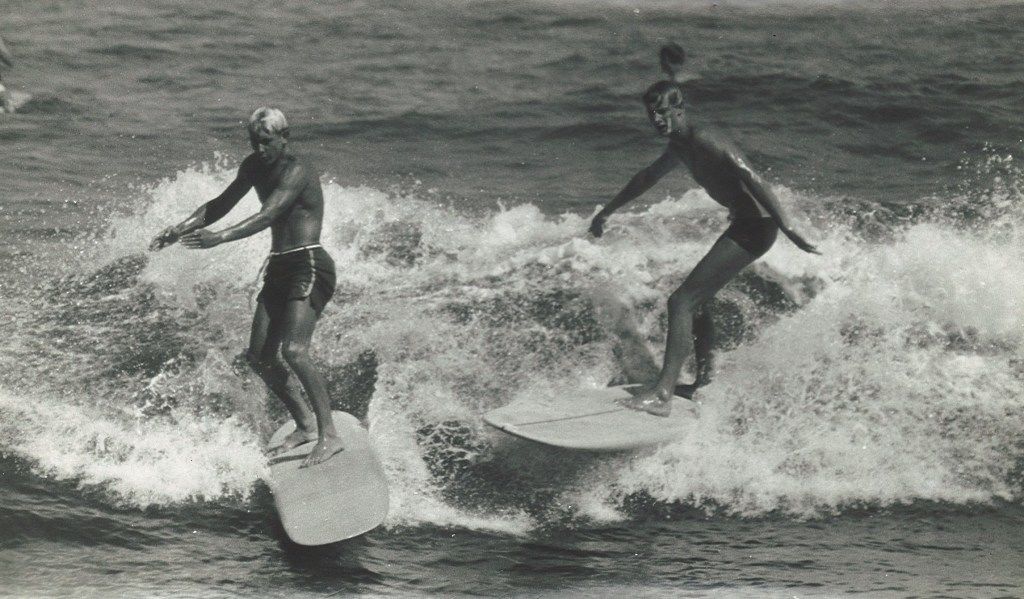 Although large wagers were often placed on early surf contests, it was not until the 1960s that surfing involved prizes or cash awards. In 1965, money awards were still insignificant, but by the time the Fifth Annual Duke Kahanamoku Invitation Surfing Championship in Hawaii was held in 1969 and the first prize had grown to $1,000 and so was the beginning of professional surfing.
In 1965, the first ever World Surfing Championship was held in Sydney at Manly Beach in front of 65,000 spectators, and with it, the first ever World Surfing Champions were crowned — Bernard (Midget) Farrelly and Phyllis O'Donnell.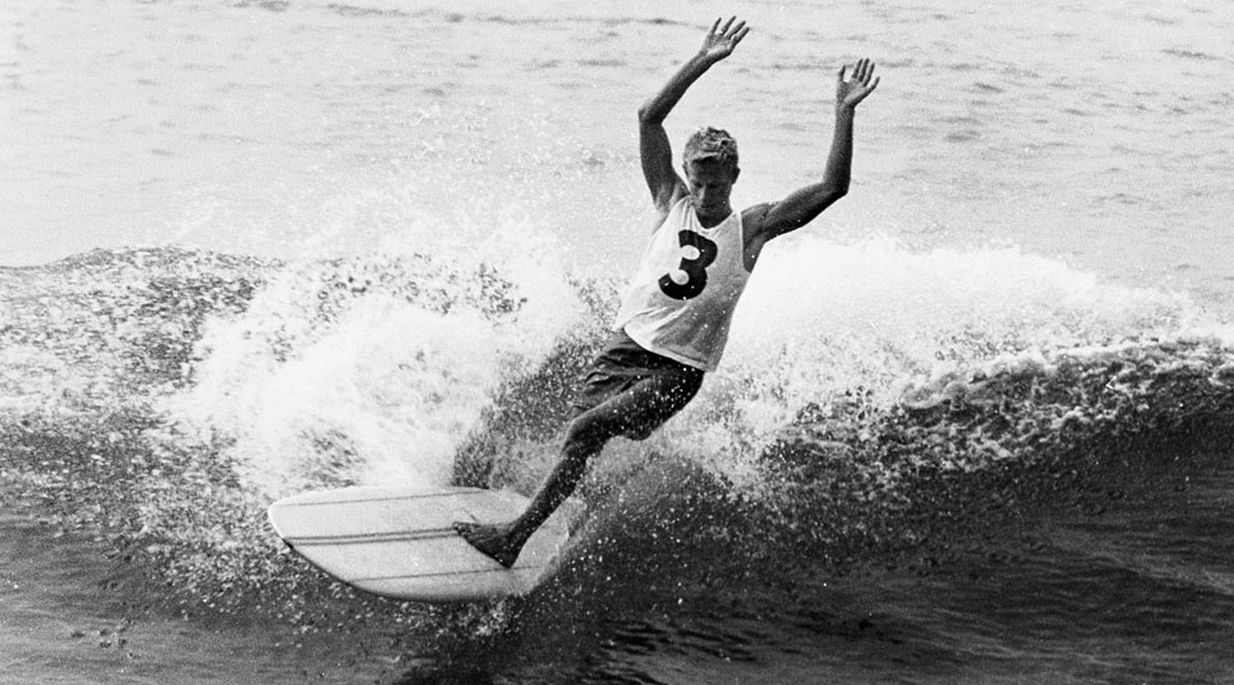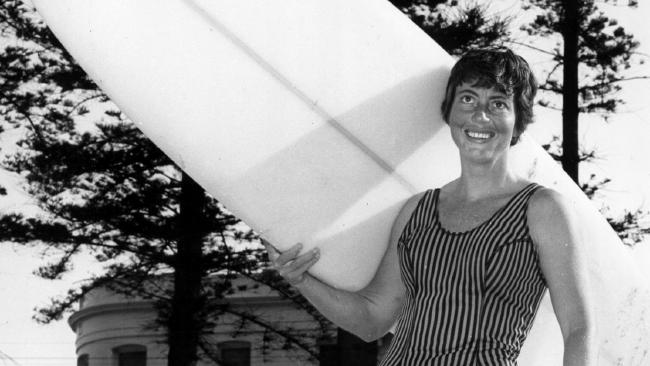 12 years later in 1977 competitive surfing took a new turn when the "man-on-man" competition system was introduced at the "Stubbies Surf Classic" at Burleigh Heads on the Gold Coast. The contest was organised that year by surfer Peter Drouyn. He devised for it the "man on man" heat system where just two surfers competed in each heat (where before four or even six was normal) and attracted surfers from both Hawaii and Australia with the substantial purse of $12,500. The "Stubbies Classic" ran successfully through until 1998. Forty years later the prizemoney for surfing has grown exponentially – now the Quicksilver Pro has a prize purse exceeding $1 million – yet despite superficial rule changes the fundamentals of man-on-man surfing remain the same as Peter Drouyn's original vision.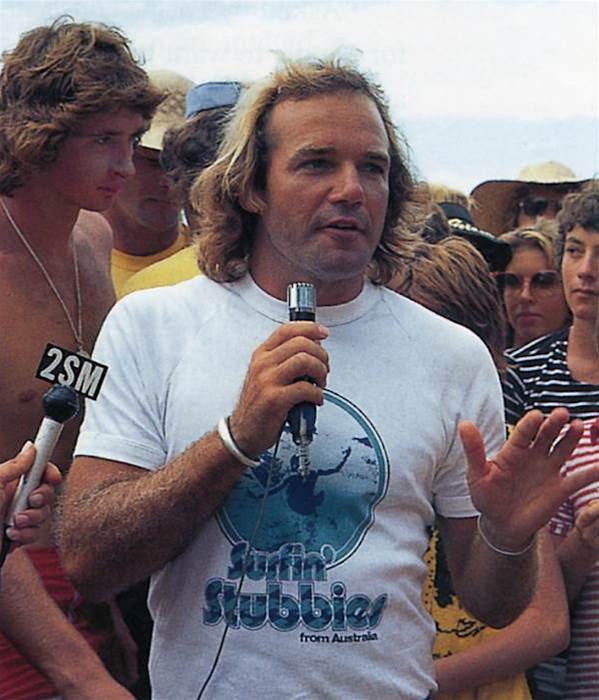 Australia has produced multiple ASP world champions, such as Wayne (Rabbit) Bartholomew, Tom Carroll, Barton Lynch, Damien Hardman, Mark Occhilupo, Mick Fanning, Stephanie Gilmore, Layne Beachley, Wendy Botha, Pauline Menzcer, Chelsea Georgeson, Joel Parkinson, Tyler Wright and Mark Richards.
The country has also launched corporate surfing giants such as Billabong, Rip Curl and Quiksilver. Today Australia has the highest percentage of population surfing of any other country!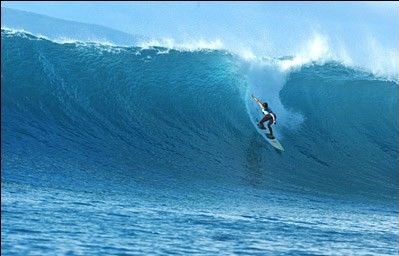 Major Australian Surfing Competitions include the Men's Samsung Galaxy Championship Tour, Quiksilver Pro Gold Coast (Gold Coast, Queensland), Rip Curl Pro Bells Beach (Bells Beach, Victoria) and the Drug Aware Margaret River Pro (Margaret River, Western Australia). Other tournaments include the Australian Boardriders Battle, Australian Open of Surfing, Beachley Classic, Breaka Burleigh Pro and the Noosa Festival of Surfing. See the list below for some of the major events.
For more surfing stories please visit our blog page.
Please subscribe to our Blog (subscription link above) to receive updates when new and interesting Blogs are published!
Event
Site
Est.
Ended
Notes
Some Major Events
Association of Surfing Professionals
Coolangatta, QLD
1982
Australian Boardriders Battle
Cronulla, NSW
2014
Australian Open of Surfing
Manly Beach, NSW
2012
Bells Beach Surf Classic
Bells Beach, Victoria
1973
Quiksilver Pro Gold Coast
Coolangatta, QLD
2004
Red Bull Cape Fear
Cape Solander, Botany Bay, NSW
2014
Rip Curl Pro
Torquay, Victoria
1973
Formerly the Bells Beach Surf Classic
Shark Island Challenge
Cronulla, New South Wales
1997
Stubbies
Burleigh Heads, Queensland
1977
1988
Surfabout
Sydney, NSW
1974
1991
Surfest
Newcastle, New South Wales
1985
Longboard Events
Malfunction Surfing Festival
Gold Coast
1983
Noosa Festival of Surfing
Noosa, Queensland
1992
Whalebone Classic
Perth, Western Australia
Gromet Comps
Billabong Parko's Grom Stomp
Sunshine Coast, QLD
Taj's Small fries
Yallingup, WA
Oz Grom Cup
Coffs Harbour, NSW
Occy's Grom Comp
Gold Coast, QLD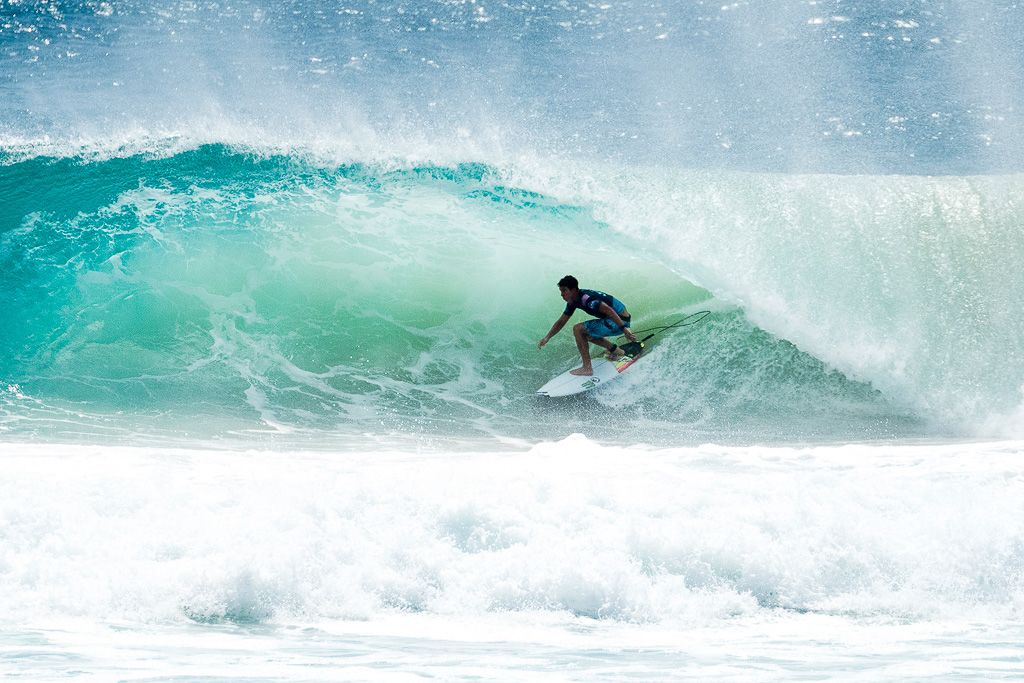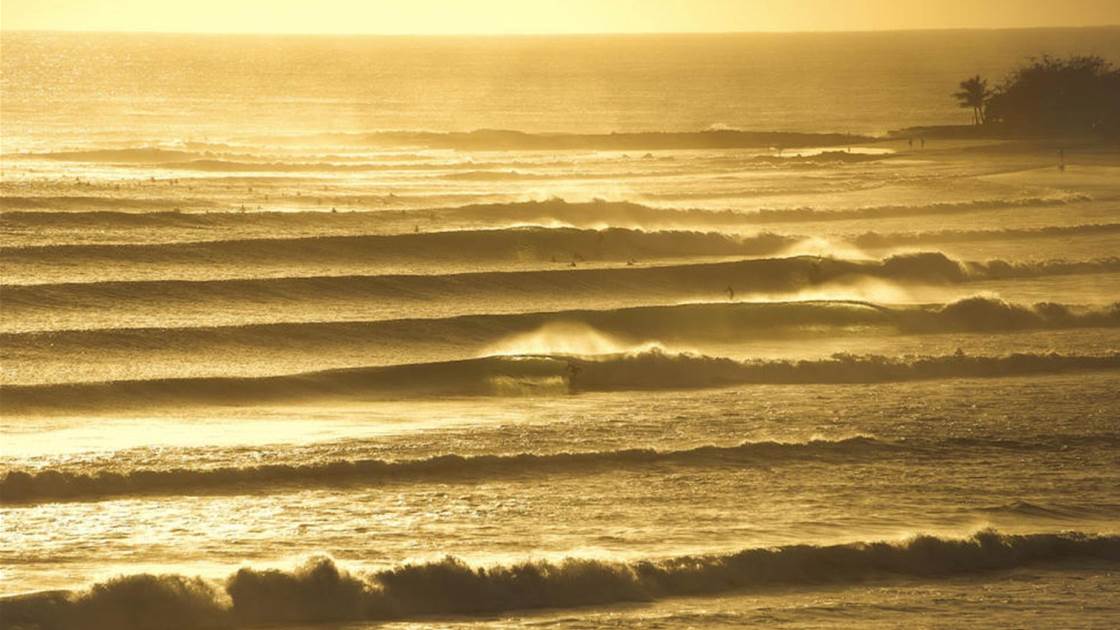 If you enjoy our Blog Posts please subscribe below with your email and you will be notified whenever a new interesting surfing tale is published!
Also please use the Icons below to share this with your friends.
Aloha and good surfing!!