It's easy to say "just carry your board" or ridiculous comments like "if you can't carry your board you shouldn't surf!", well there are many people who struggle with their boards and why shouldn't they find an easier way? Boards have progressively got larger and wider over recent years also there are more different types of people enjoying surfing.
Fathers going surfing with their kids get sick of hearing "hey Dad, can you carry my board, I'm tired" and the girls and women who have difficulty getting their arms around the bigger boards yet don't want to look weak or inferior in front of other surfers. There is just a simple and easy solution to all this problem, the Surf Claw.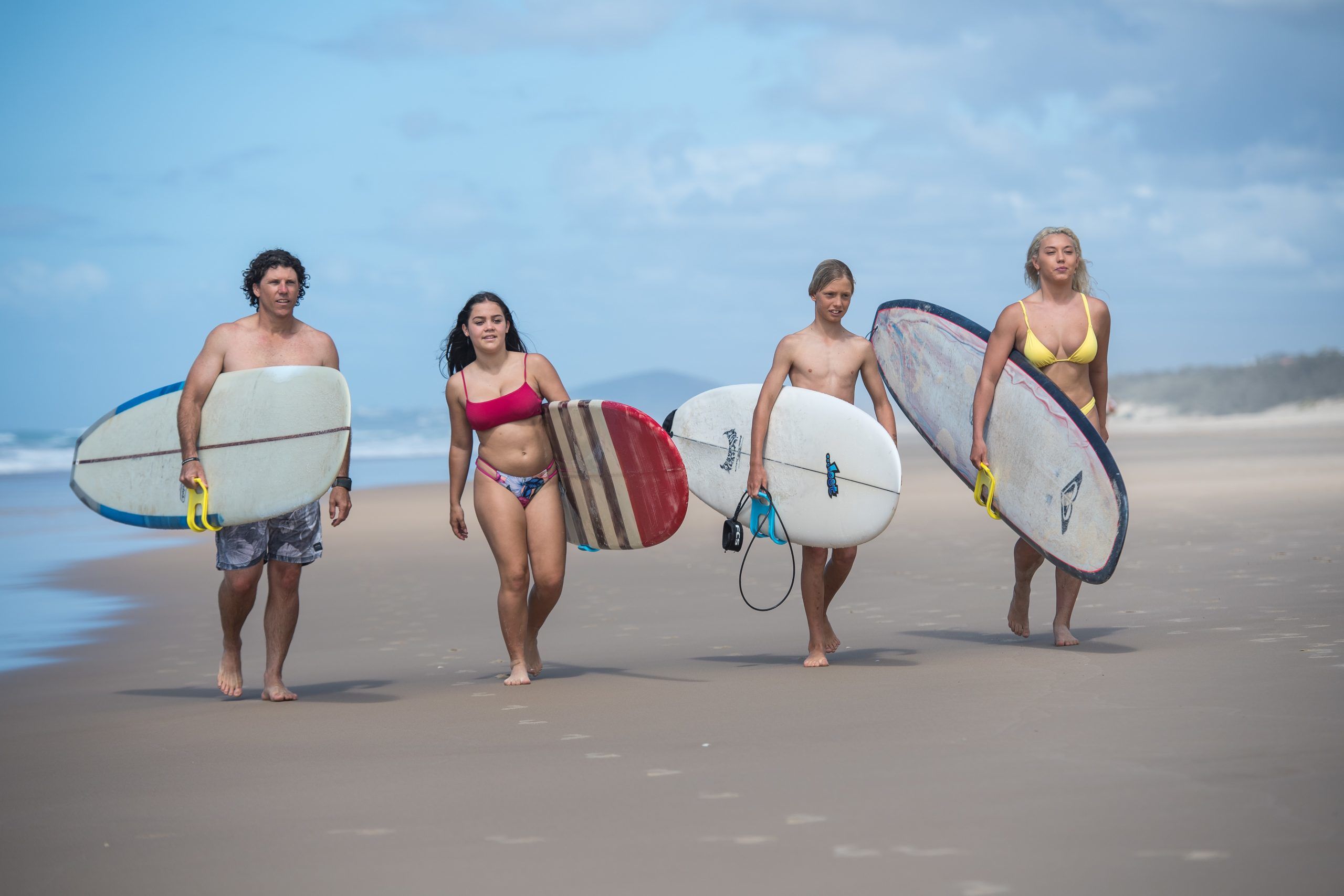 The Surf Claw is an imaginative yet super simple solution to this issue and can make things so easy for anyone who is struggling and in fact easier for every person with a larger board.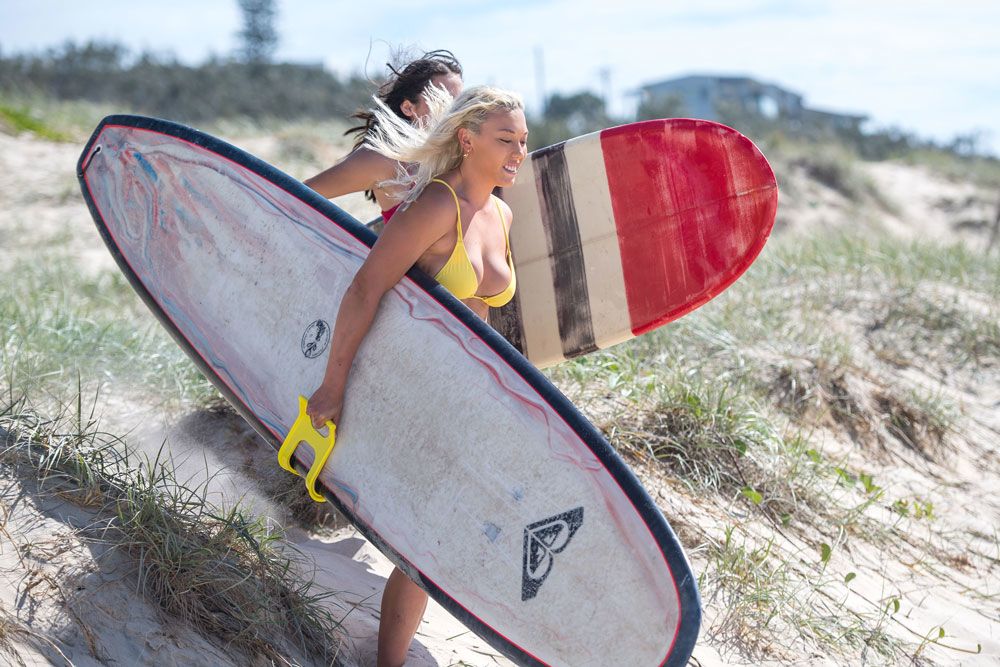 People then wonder what to do with their Surf Claw when they get their board to the water's edge. Well, there are a couple of options, one is to just leave it on the beach with your towel and/or backpack and the other option (which is becoming very popular with Surf Claw users) is to take it out surfing with you. This is naturally an individual choice for everyone but there is a very simple way to take it with you. Simply strap into the velcro opening strap on your rail-saver and voila, it simply goes with you. Have a look at the video below for how to do this and make sure when you strap it in, that you place the Surf Claw side on to the direction of the board so there is no drag.
Also people are so often scratching their heads trying to think of good gift ideas for their kids, family, friends and partners, so if they surf here is the ideal gift for any occasion! Something unique and different but ultimately one of the most useful gifts they will ever receive.
Buy yours now for just $35.95 AUD with FREE DELIVERY (to most major countries) and our 14 Day Money-Back Guarantee!

Check out what our customers have to say!
Made from 100% recyclable HPDE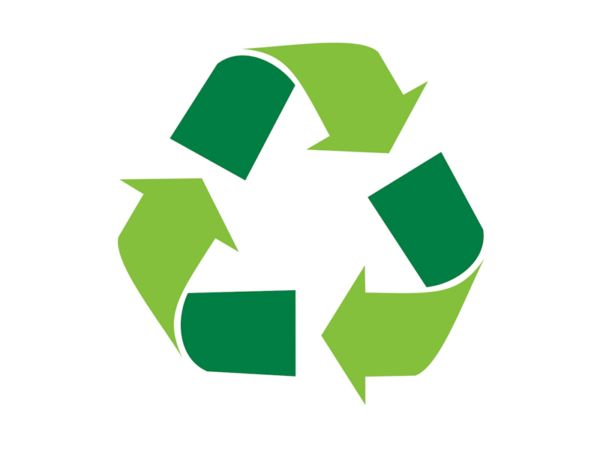 Unlike your surfboard, your leash, your wetsuit, your mobile phone and most of your car, this product is 100% recyclable! Environmental responsibility is up to all of us, recycle everything you can.