By Martin (Marty) Olsen
My first time surfing at Noosa Heads was in 1969 on a weekend trip with a school friend, it was love at first sight! I had begun surfing on the Gold Coast with the same friend some years before. In fact, I still remember my first surf so clearly, my friend's older brother lent me an old board. It was so big and heavy I could not even carry it, I had to drag along the beach with the huge fin across my chest. Luckily, my parents had just given me a new board before the Noosa trip, so I was well armed with a 2-year-old G&S 10 footer.
Noosa's surf had featured in a couple of classic surf movies "The Endless Summer" (1966) and "High on a Cool Wave" (1968) which I had seen, so I already had some impression of what it might be like.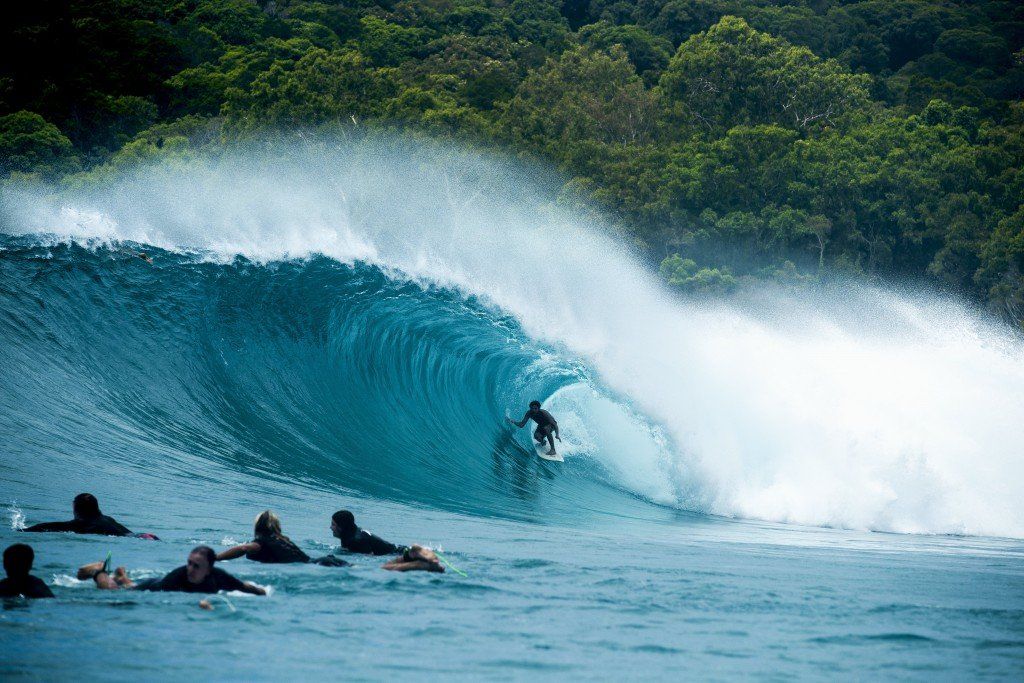 I clearly remember pulling up in the old dirt carpark at National to see a perfect 4' set breaking through unridden. It seemed that there was only a couple of surfers out there, but with a more careful study, we saw about a dozen guys spread out over the point. It was one of those perfect light offshore sunny days that left an image imprinted in my mind of a true paradise. We rushed to prepare ourselves and paddled out into what can only be recalled as a perfect paradise scene. We surfed for the whole day with just a short break for a drink and some snacks and finally had to find our way back in, in the quickly darkening evening through the rocky maze. The next day was the same and another long session before we had to take the very long drive back to Brisbane.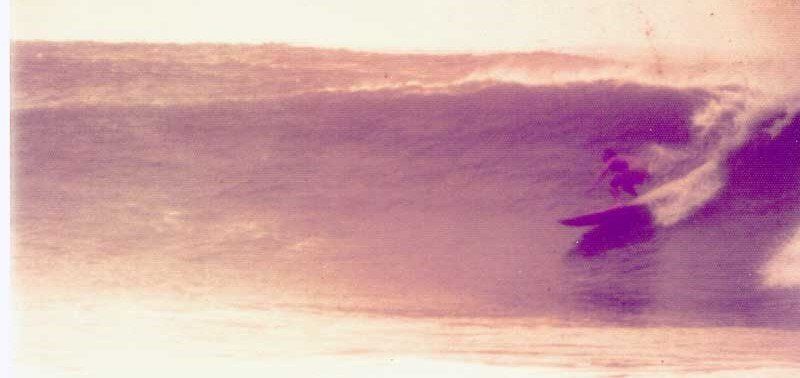 From that day, I had the dream that as soon as I left school I was going to live there, this would become my home. I got back to Noosa surfing as often as it was possible during my last years of school. After finishing school, I was lucky to get a job as a cadet surveyor with the state electricity board, but this meant my dream of living in Noosa would be delayed. However, I was so lucky with my work that my first projects were based on the Gold Coast hinterland and we could stay in accommodation (paid for by our employer) right on the beach at Greenmount. My boss then was also a surfer so we were able to find time to surf every morning and afternoon when the surf was on, and my weekends were spent from Friday afternoon until Monday morning at Noosa.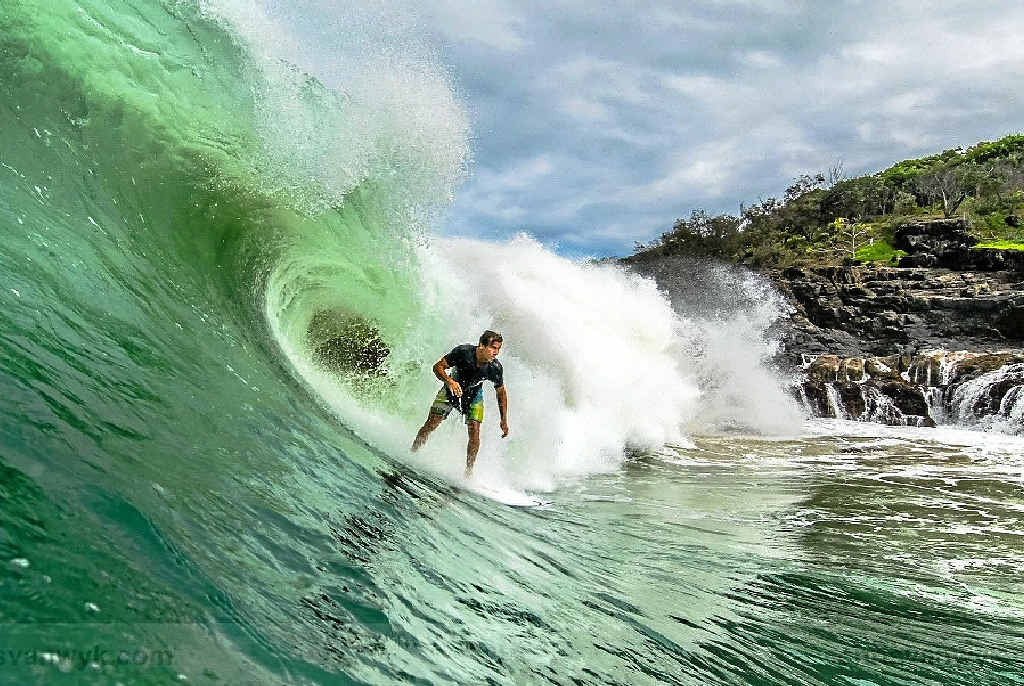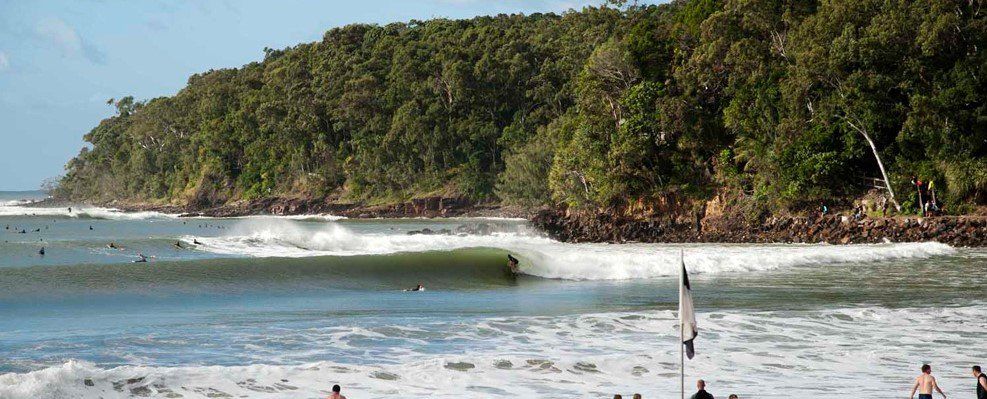 Finally, after a couple of years I managed to transfer my job to Cooroy, a small country town just west of Noosa. This was perfect, now I could live in my paradise, never missing an opportunity of surfing the magical Noosa waves on the many points around the National Park. Noosa's famous point waves could fickle at times during the year but when the cyclones came thundering down the coastline the swells arrived to bring the perfect surf, the stuff that dreams and movies are made of. The surfing community was very tight and outsiders were easily recognizable in these early days, however the crowds grew rapidly year by year as Noosa continued to develop its worldwide reputation as one the premier surf locations on the planet.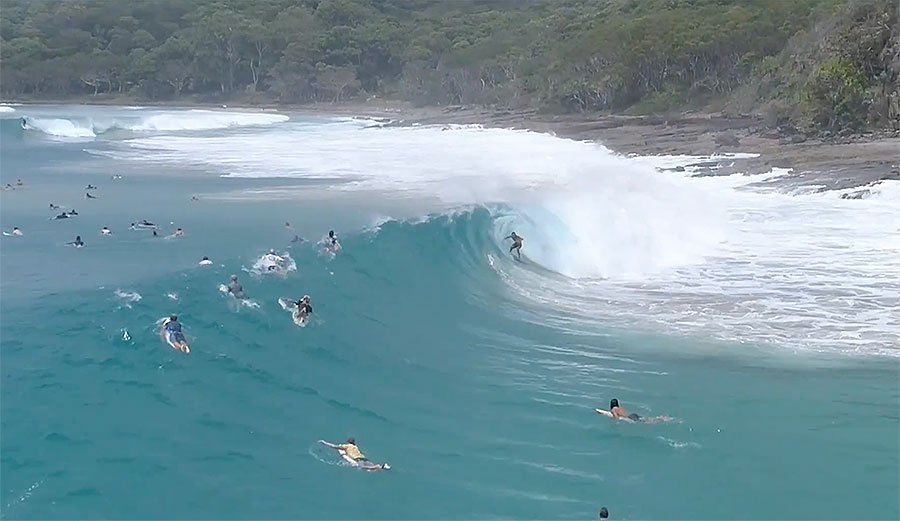 Noosa has been home to the Noosa Festival of Surfing for the past 21 years. The festival began as a 4 day longboard classic to one of the world's largest surfing festivals attracting competitors from all over the globe. The festival was established in 1992 by members of the Noosa Malibu Club and was originally named the Noosa Malibu Classic. It allowed club members to invite friends to surf Noosa's famous point breaks and the event's popularity among competitive longboarders gave the club a chance to take the event to a higher level. In 1996 a professional division was introduced and prompted the name change to The Noosa Festival of Surfing in 1998. The World Tandem Surfing Championships were brought to Noosa in 1999 and Stand up paddle surfing was incorporated into the Festival in 2007

Over the years, Noosa developed many great surfers and several who would become surfing heroes and legends globally such as Peter Troy. The origins of surfing in Noosa are attributed to the likes of Hayden Kenney, Bob McTavish, Nat Young and George Greenough. Today, there are still many young surfers hitting the big time globally and driving home Noosa's well-deserved reputation as one of the world's greatest surfing locations like Julian Wilson and Harrison Roach and Josh Constable.
In 2017, Noosa was chosen as the 10th World Surfing Reserve enshrining its place in surfing history worldwide.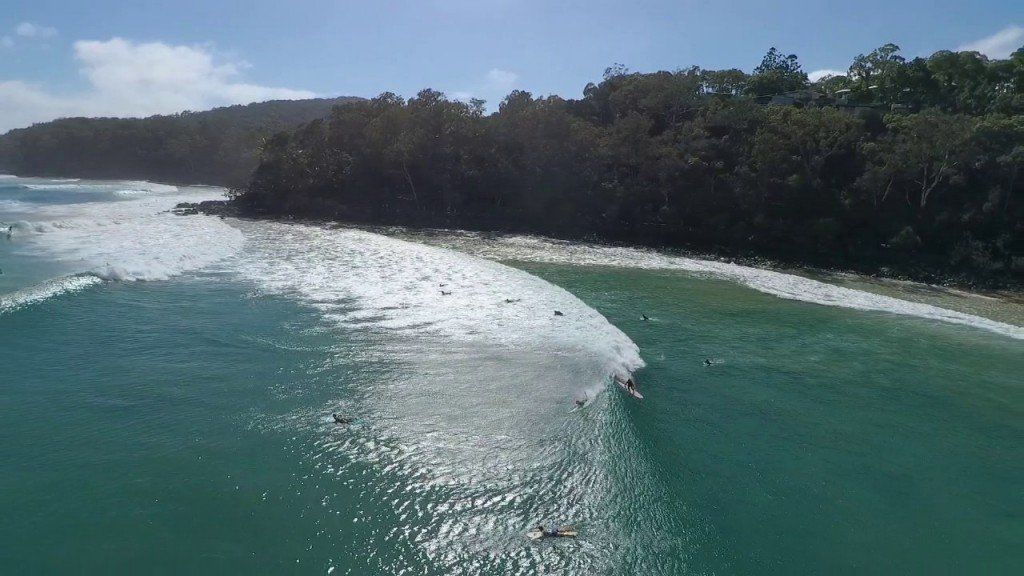 For other surfing locations check out our blog page.
Please subscribe to our Blog (subscription link above) to receive updates when new and interesting Blogs are published!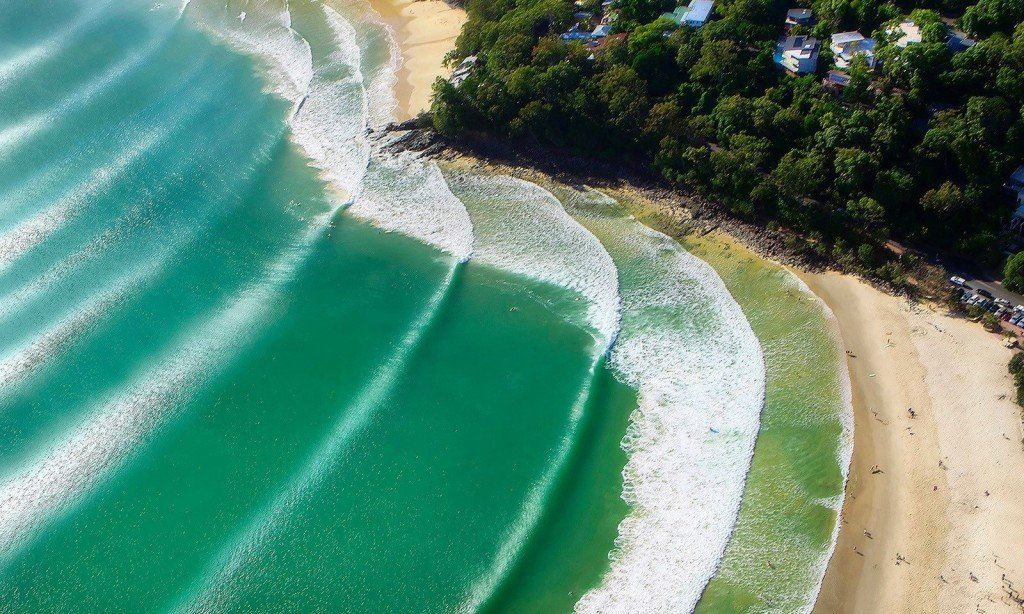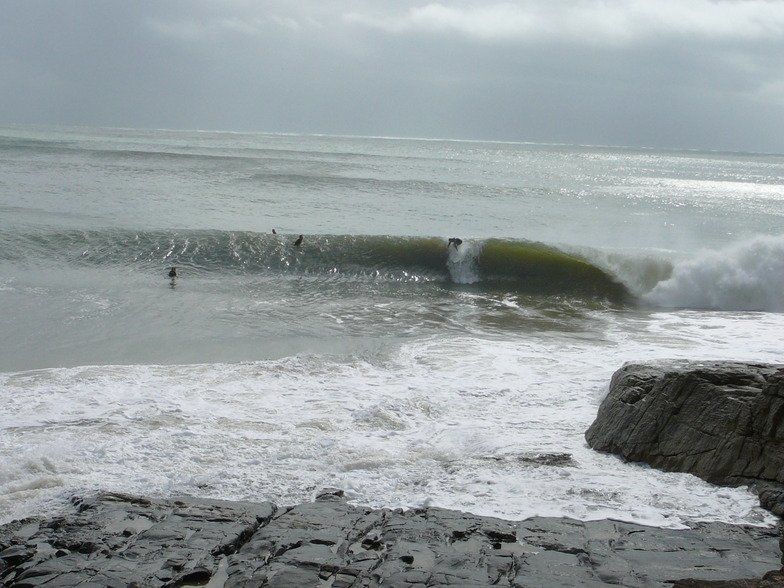 If you enjoy our Blog Posts please subscribe below with your email and you will be notified whenever a new interesting surfing tale is published!
Also please use the Icons below to share this with your friends.
Aloha and good surfing!!