By Martin (Marty) Olsen
Pauline put the "C" into courage; she is, without doubt, Australia's most courageous and fearless woman surfer. I had the honour to meet Pauline a few times and get to know a little about her personally through my daughter. She is indisputably one of Australia's real "unsung" heroes. The term Aussie Battler isn't anywhere enough to describe the trials and tribulations it took for Pauline to gain the World Women's Professional Surfing Title but she did and without even a whimper!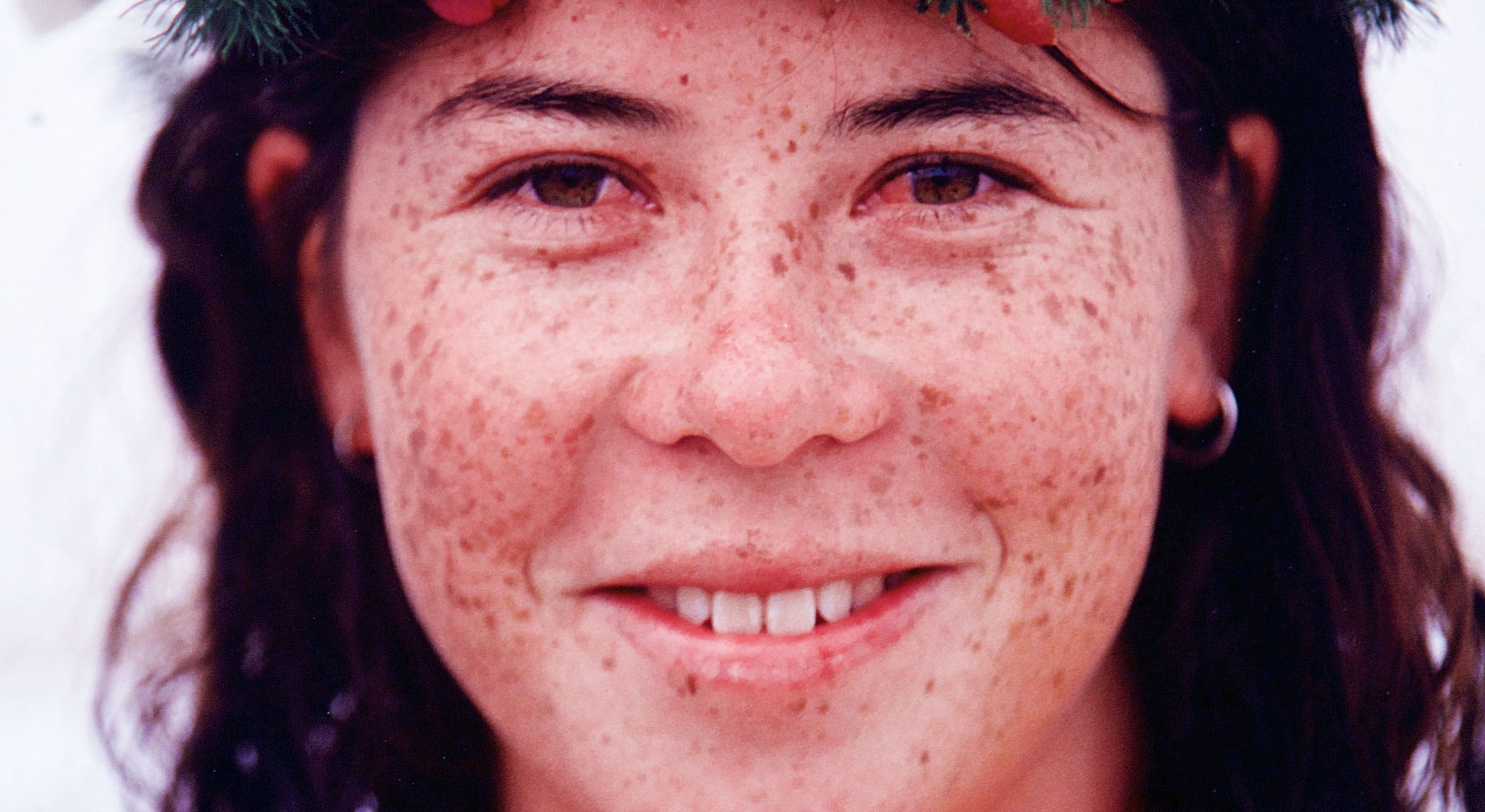 Recently inducted to Surfing Australia's Hall of Fame, the 47-year-old brushed off the hardships she had faced to celebrate the fun she had. Born in Sydney and raised by a single Mum, Pauline struggled hard to battle through her passionate road to competitive surfing. Finally, she fought and won her way to a start in the world amateur championships in Puerto Rico in 1988. At 18 years old, she had just become the World Women's Amateur Surfing Champion. Her natural athleticism, strength and courage had pushed her to the limits.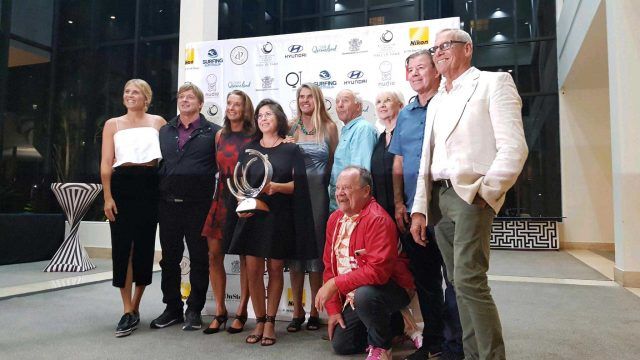 Pauline's drive to become a professional athlete was relentless even though she had struggled with rheumatoid arthritis for many years. To make the burden even heavier, all the sponsors overlooked her despite her determination, ability and courage. Without any major sponsorship, the road was hard. She found a coach and put her sights squarely focused on the World Women's Professional Title.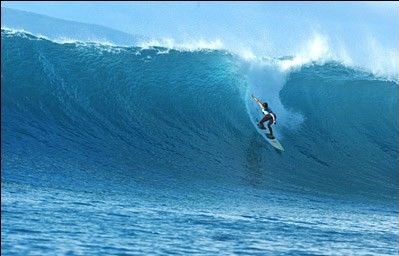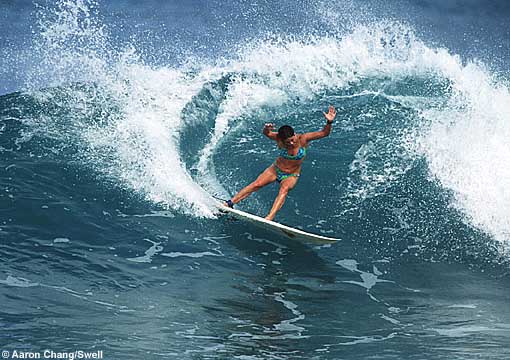 'Financially it was difficult and women weren't treated equally at all! The guys would always get put out in the better surf conditions and their prize money was about five times more than the women would get for the same competitions' said Pauline at her Surfing Australia's Hall of Fame presentation.
She narrowly lost a world title race to Wendy Botha in 1991, but wrecked 1993 for everyone else by making half the finals and winning half of them. In that year, her only income — slightly more than $30,000 — came from prize money. Money has never come easy to Pauline: her family was far from rich. In 1993 she became the World Pro Champion and has won 28 major tournaments including three at Bells Beach.
In an interview by The Guardian, she was asked if she had anything to say to aspiring female surfers from her new elevation into the Hall of Fame, she didn't hesitate. "Be yourself. You don't have to sell sex to sell yourself as a woman. That's why Tyler [Wright] is so good. I admire her for being her. Wearing your swimmers up your butt – is that really for you, or for others?"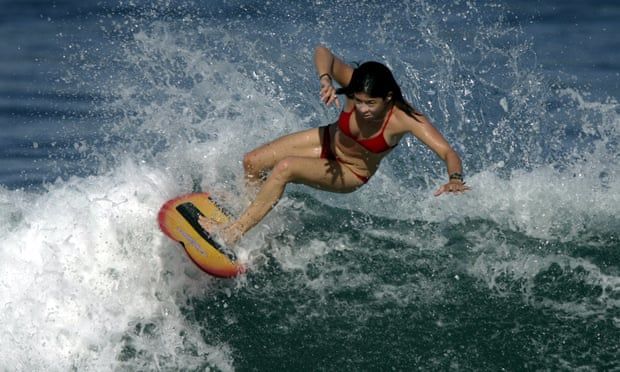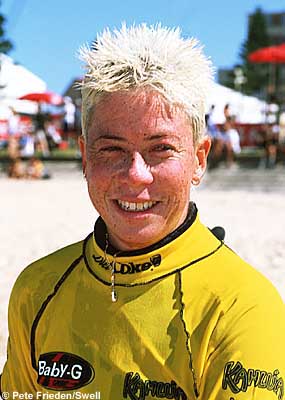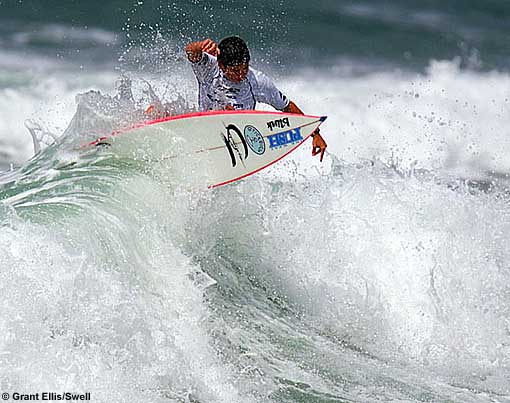 These days she works as a bus driver when she's not surfing and is keen to inspire kids and get involved with coaching.
Pauline has appeared in a number of surf videos featuring female surfers, including
Blue Crush (1998),
Angel Eyes, The Surfing Adventure
Peaches; the Core of Women's Surfing (2000)
Surfabout; by Jenny Hedley California
She is an inspiration to women surfers worldwide!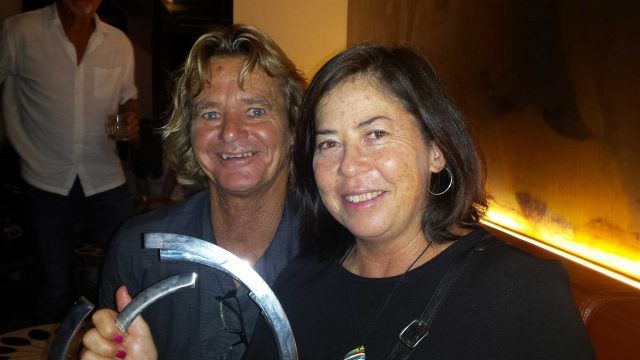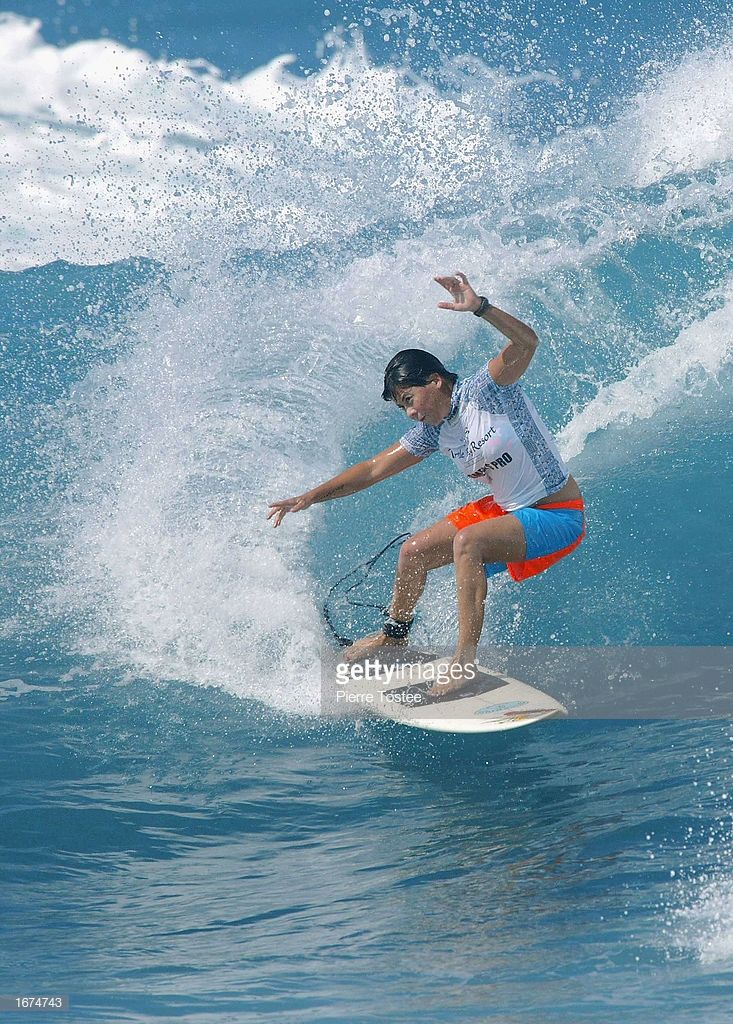 If you enjoy our Blog Posts please subscribe below with your email and you will be notified whenever a new interesting surfing tale is published!
Also please use the Icons below to share this with your friends.
Aloha and good surfing!!