The Surf Claw has become immensely popular around Australia and is now on the shelves of many popular surf shops around the country. Here is a story of a few of the shops which stock our Surf Claws.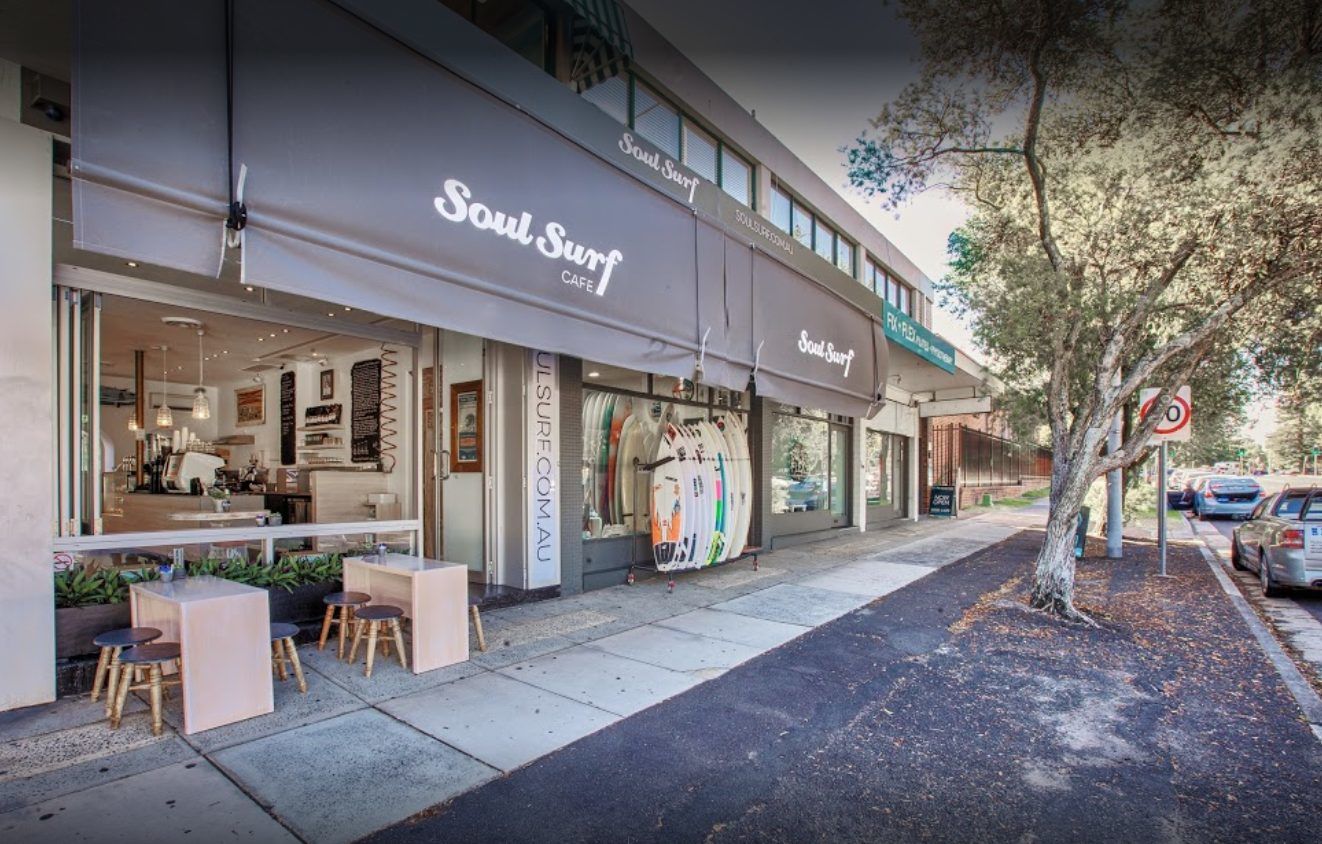 Soul Surf – Mona Vale, Sydney – Seb Barbarino & Sharene Tailford
They first started the Soul Surf website back in 2005 when Seb's passion for surfing and vintage surfboards became an idea to connect sellers and buyers, keeping the incredible history of surfing alive. Since then, they have grown authentically, first operating out of our home garage, then moving to a tiny warehouse, then a slightly bigger warehouse, then in 2012 into an even bigger warehouse. In January 2016, they took the leap of faith, quit their 'real' jobs, and opened their current retail store in Mona Vale, on Sydney's northern beaches. It's been a long journey, and one of passion. It's hard to believe that it has been over 15 years now. Contrary to what some people perceive, it is a tiny business, still to this day with no staff. Just the two of them, doing what they love. They have now grown into something truly unique, with connections to collectors and surfers all over the world.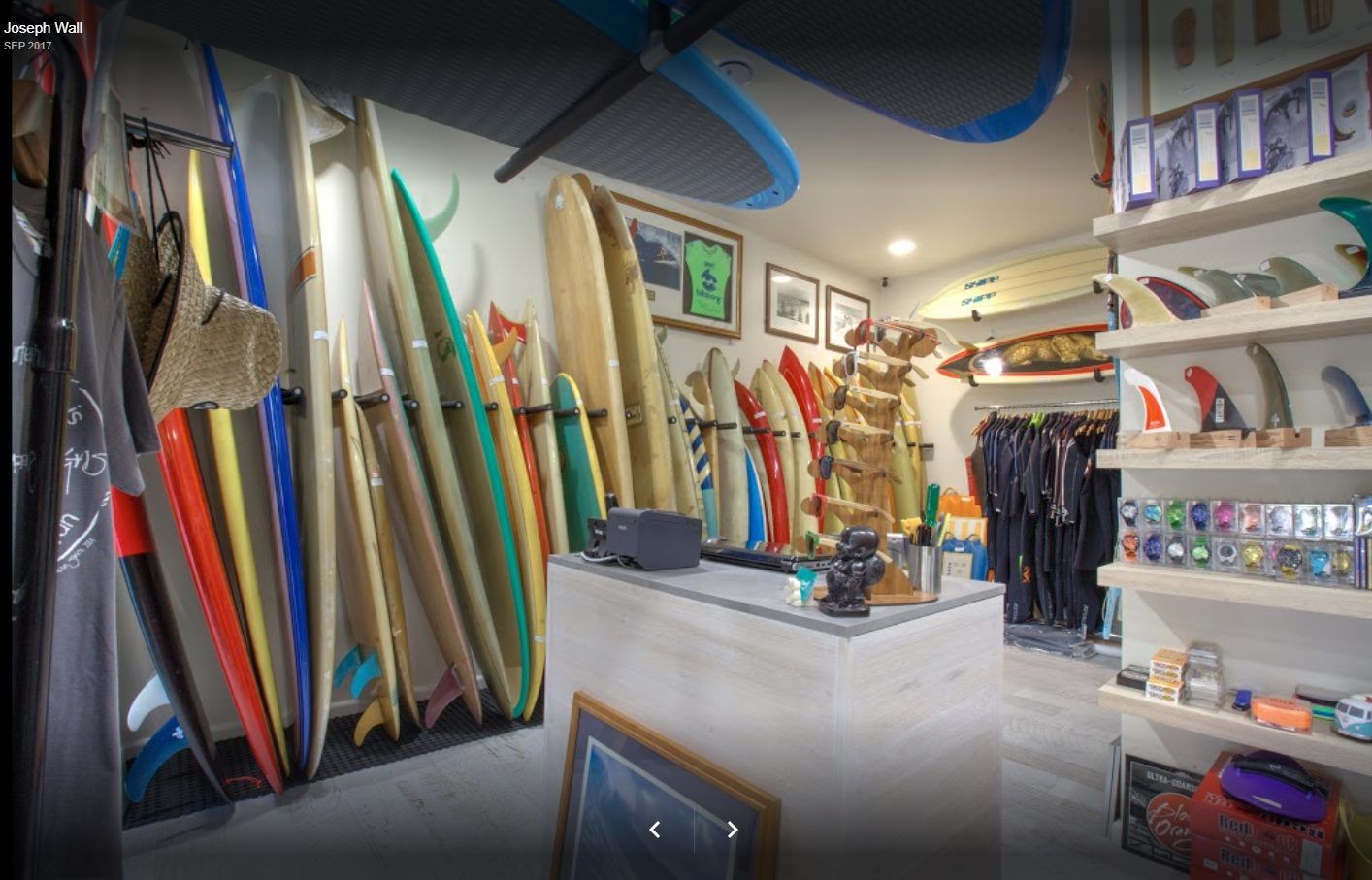 Vintage surfboards, surfing memorabilia and all things surfing are their passion. Their vision is to keep the true soul of surfing alive. Here at Soul Surf, they are dedicated to providing their customers with exceptional service through their enthusiasm, experience and knowledge. With Seb having over 40 years of experience as a surfer, and many years of experience matching the right board to each person, he can definitely help you out. Seb is known for ensuring he doesn't just sell a surfboard for the sake of moving stock … he would rather lose a sale than see someone on the wrong board that they are not going to enjoy. Experiencing the stoke of surfing is what it's all about, and ensuring you get the right board is key.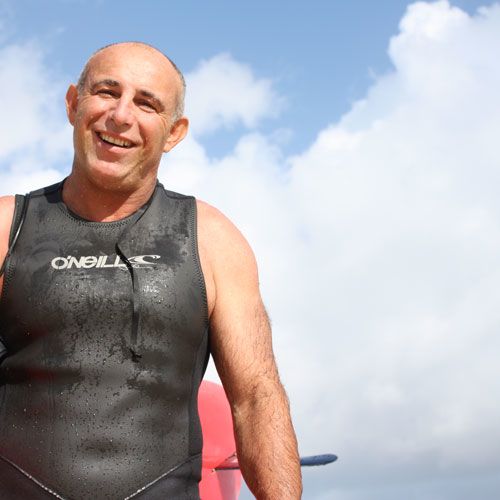 Soul Surf is not just a regular surf shop but also a wonderful place for surfers to meet and discuss the history and art of surfing with someone who is totally passionate about the craft. Drop-in for a visit sometime!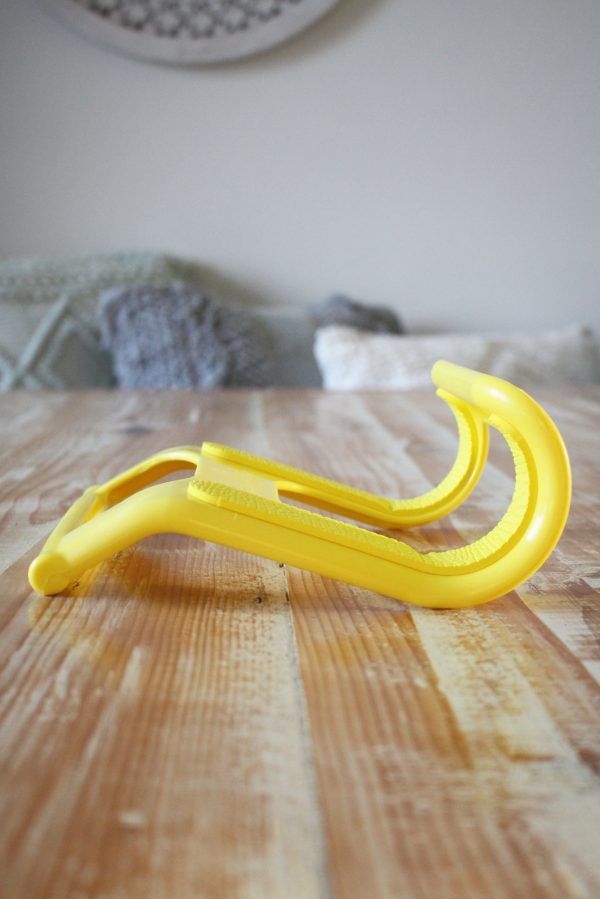 Website: soulsurf.com.au
Instagram: @soulsurfaus
Facebook: @soulsurfaus
Soul Surf
3/1761 Pittwater Rd, Mona Vale NSW 2103
Phone: (02) 9999 6365 // www.soulsurf.com.au
Open early: 7 days a week
…………………………………………………………………………………………………….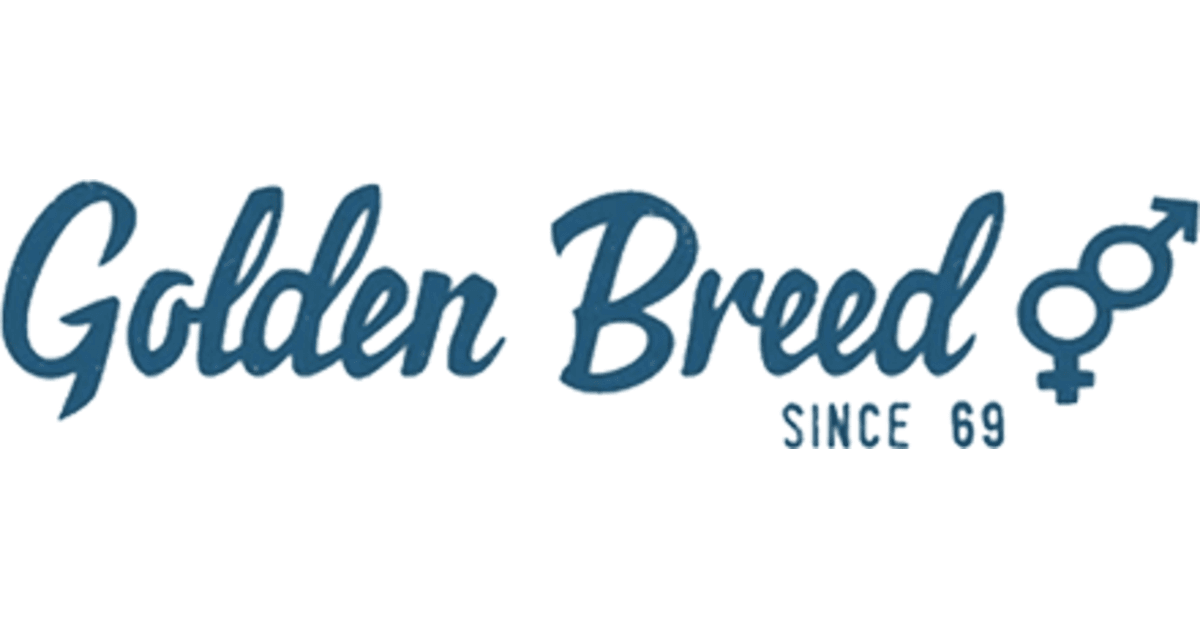 Golden Breed – Noosa Heads – Byron Bay – Surfer's Paradise, Gold Coast – Flinders, Victoria
Golden Breed is now a fully owned Australian company.
In the beginning …
Golden Breed was founded on the sun drenched beaches of California. As the late afternoon sun set into the Pacific Ocean, the golden hues of light illuminated the tanned young boardriders into golden creatures … they became known as The Golden Breed! During the late 1960's, Californian surf and beach culture was taking off fast and the Golden Breed brand with it . Golden Breed went on to become a major influencer in the global Surf, Skate and Motocross scenes.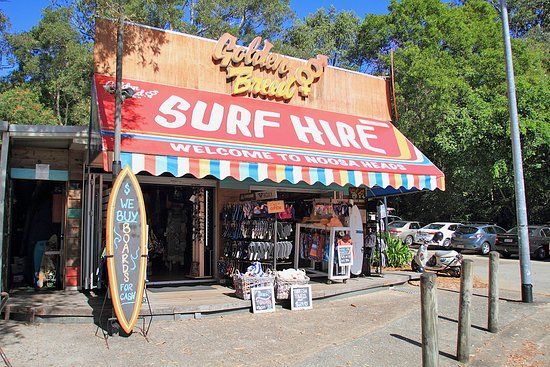 Golden Breed has been a name synonymous with surfing since the dawn of the modern surfing era. John Arnold, a South Australian and Australia's leading surf entrepreneur, came across the Golden Breed Brand on his travels and licensed the trademark for Australia in 1969. He then set up his iconic surf shop at 142 Gawler Place, Adelaide stocking all the latest Golden Breed gear. Wayne Lynch, another iconic surfer, spent plenty of time at Gawler Place shaping surfboards alongside John Arnold. It began in California and evolved over the decades to finally come into the hands of Nick Van de Merwe in 1999. And so Golden Breed finally became an Australian owned company unlike the big 3 which did the reverse.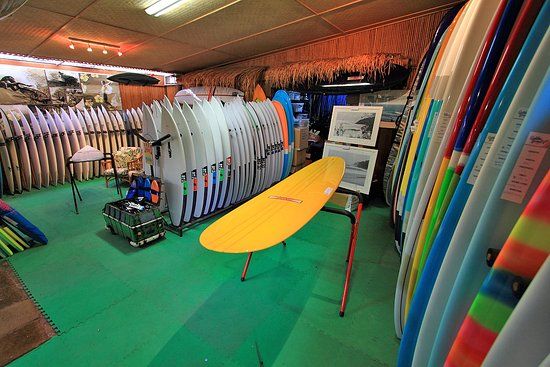 In terms of legendary surf and skate trademarks they don't come much better than G&S. Larry Gordon and Floyd Smith forged a close friendship in the mid 1950's while surfing together. This led to the creation of a surfboard company which would become an iconic brand with worldwide recognition. In 1965 Floyd moved to Australia to start Gordon and Smith down under. When Floyd returned to the USA a few years later he sold the trademarks to Dave Wilson for Australia and New Zealand only. Dave Wilson and his family (including longboard gun Dane Wilson) were the successful custodians of the Gordon and Smith action down under for decades. Golden Breed made the acquisition in late 2015 after a long friendship with the Wilson family.

Today Golden Breed have stores located in Noosa, Byron Bay, Surfer's Paradise and Flinders in Victoria, providing a complete service to the Australian surfing fraternity.
Golden Breed
Web: goldenbreed.com.au
Phone: 1300 882 914
Stores:
NOOSA HEADS
13 Noosa Drive, Noosa Heads QLD 4567
1300 882 914
OPENING HOURS
8:30am – 5pm*
* Extended opening hours throughout Summer
months and school holidays.
BYRON BAY
10 Lawson Street, Byron Bay NSW 2481
1300 882 914
OPENING HOURS
We have re-opened!
Limited hours due to covid-19
Mon – Thurs 9:00am – 4:00pm
Fri – Sun 9:00am – 5:00pm
SURFERS PARADISE
Paradise Centre Shop SP059, 2 Cavill Ave
Surfers Paradise QLD 4217
1300 882 914
OPENING HOURS
We have re-opened!
Limited hours due to covid-19
Mon & Fri 10:00am – 4:00pm
Saturday 10:00am – 5:00pm
Sunday 10:00am – 4:00pm
closed Tues / Wed / Thurs
FLINDERS
34 – 36 Cook Street, Flinders VIC 3929
1300 882 914
OPENING HOURS
We have closed due to covid-19 lockdown!
Please call 1300 882 914 if you require something from the Flinders Shop
……………………………………………………………………………………………………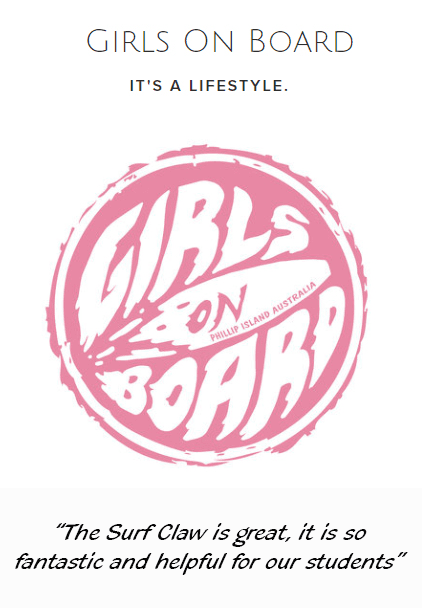 Girls on Board – Smith's Beach, Phillip Island, Victoria – Jess Laing
The owner of Girls on Board, Jess Liang says "We love the Surf Claw! It has been a game changer for myself and for the women and kids I teach. It's taken the struggle out of trying to fit our arms around the big surf school boards. Thank you!"
Aussie Surf Products is proud to be associated with Girls on Board and to support women's surfing! Girls On Board provide public and private surfing lessons on Phillip Island, Victoria and has a simple objective;
"To hit the water, learn to surf, have a ball and maybe enjoy what is arguably the greatest lifestyle in the world. There's nothing better than salty hair, beach days and the feeling of the ocean washing over you as you take off on that first (or 50th) wave."
Our expert "Surfing Australia" accredited coaches can help you improve at any level, whether you're just starting out or are looking for some tips. Don't be fooled by our name, our goal is not to exclude guys however we aim to empower females and give them the opportunity to be involved in a safe, friendly and inclusive environment.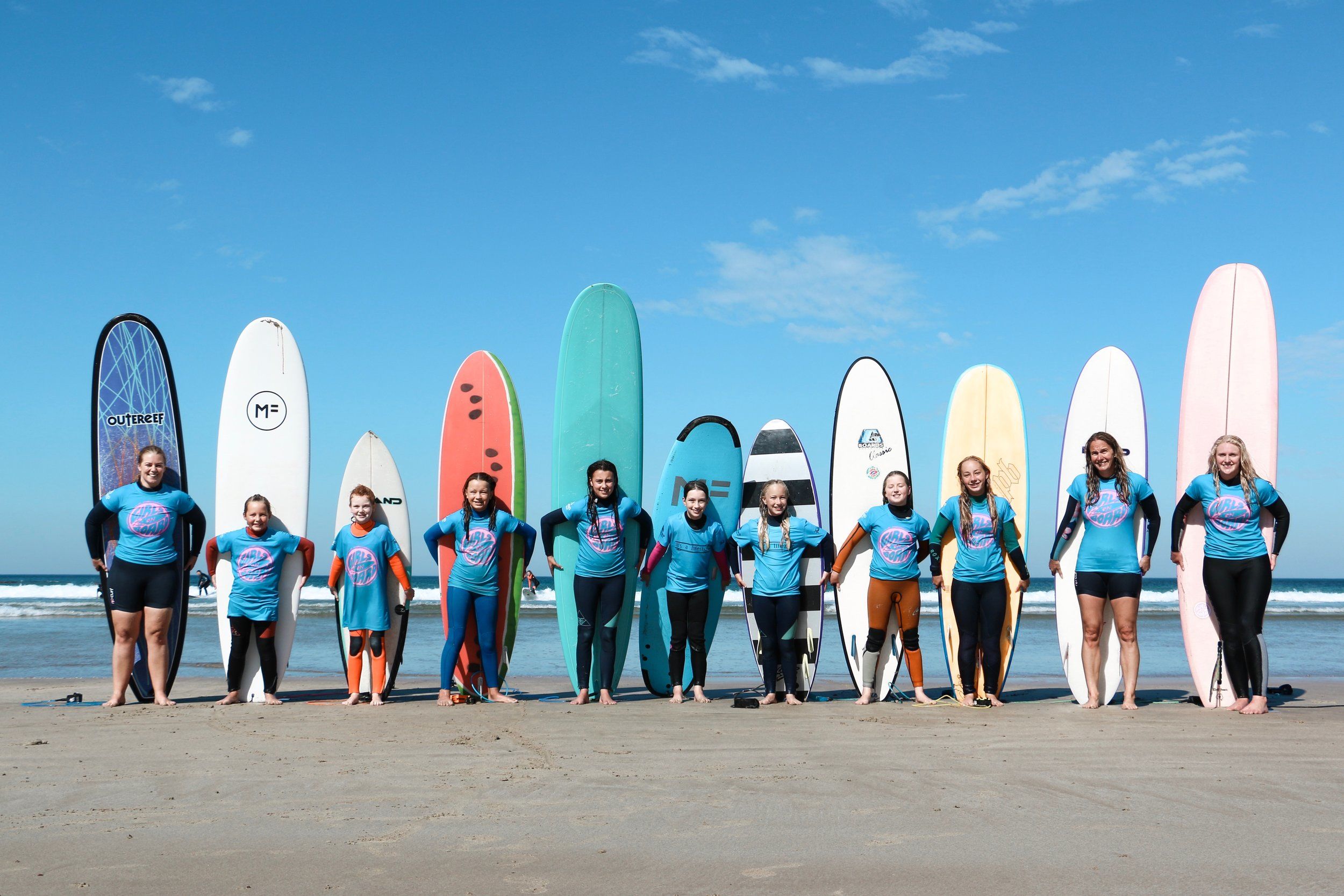 A large part of Girls on Board is empowering women to give surfing a go in a friendly, safe and inclusive environment. Jess runs 6 week programs throughout the year to provide a space for them to become involved without fear of judgement. They are now in their 4th year of running these programs. The programs are growing each year and they've noticed a big shift in the lineup down there on Phillip Island over this time. It is definitely becoming more balanced!
Along with their womens programs they run after school programs for guys and girls and also school holiday programs. The school also runs public group lessons and private lessons to cater to everyone. Jess has been running Girls on Board by herself for 8 years now and the business has grown over this time, however, she is so passionate about keeping the experience as personalised as possible, therefore, Jess is the head coach for all sessions. She is lucky enough to have created lifelong friends through Girls on Board. It's a great little community of likeminded people and she feels very thankful for that.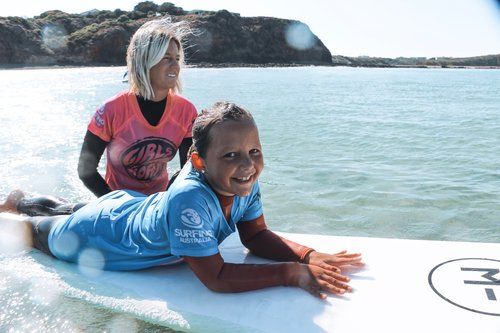 The motto at Girls on Board is "it's a lifestyle" and they follow this in all parts of their life from work to play. I hope to empower people and encourage them to live their best life and not be afraid to step outside the norm. Here at Girls on Board we close for the cooler more quiet winter months on Phillip Island and spend 5 months traveling the world surfing & creating incredible memories as well as gaining new perspectives and inspiration for girls on board.
Who is Jess Liang?
Hi! My name is Jess Laing. I am the owner and head coach of Girls On Board. Growing up on Phillip Island I was introduced to the ocean at a very young age. I surfed my first wave when dad pushed me into a little knee high peeler in Byron Bay as a 4 year old and have never looked back. I fell in love with the beach, surfing and the lifestyle that surrounds it.
Both my Dad and older brother have successful competitive surfing backgrounds and at 8 years old I thought "why can't I do that?" And that's when I decided I was going to be a competitive surfer. I spent the next 10 years surfing, training and basing my life around competitions as well as juggling school. There were a few hiccups along the way, I was diagnosed with Chronic Fatigue at the age of 12 (which ended up lasting 6 and a half years) and I truly believe it was surfing that pulled me through. It became more than just a 'sport'; it was my therapy and my happy time.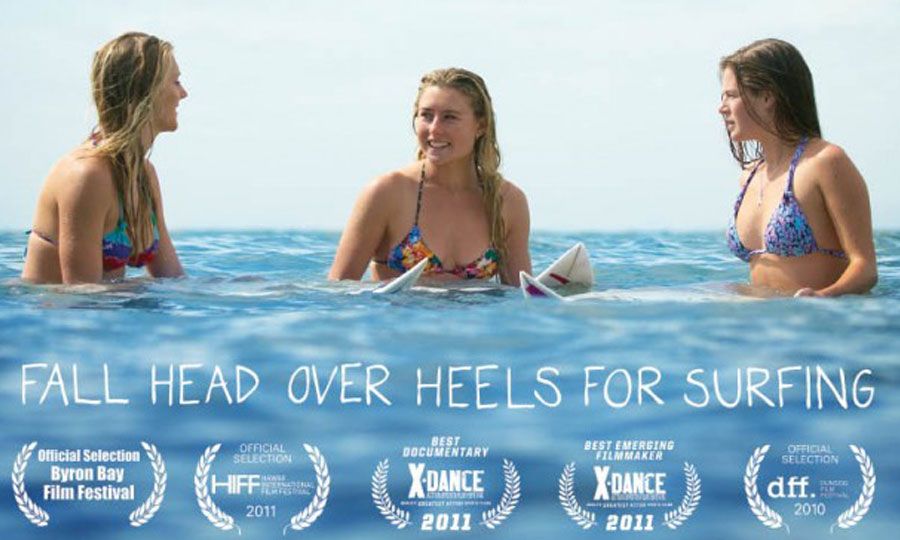 I continued to surf and compete for the next few years. In 2008, local cinematographer Claire Gorman approached Nikki Van Dijk, India Payne and myself. We ended up putting a lifestyle documentary together called 'First Love'. During the filming, I injured my shoulder and ended up having to get a shoulder reconstruction. I was land bound for 7 months and once I got back in the water I had lost that fire to compete. I learned to appreciate the lifestyle I live even more and ended up doing it all for fun and the love of it. First Love took us up the east coast of Australia premiering and touring. It also screened in cinemas Australia wide as well as hitting the T.V screens in USA and Australia.
Jess also has a busy online surf shop at https://www.girlsonboard.com.au/online-store where you can buy Surf Claws anytime.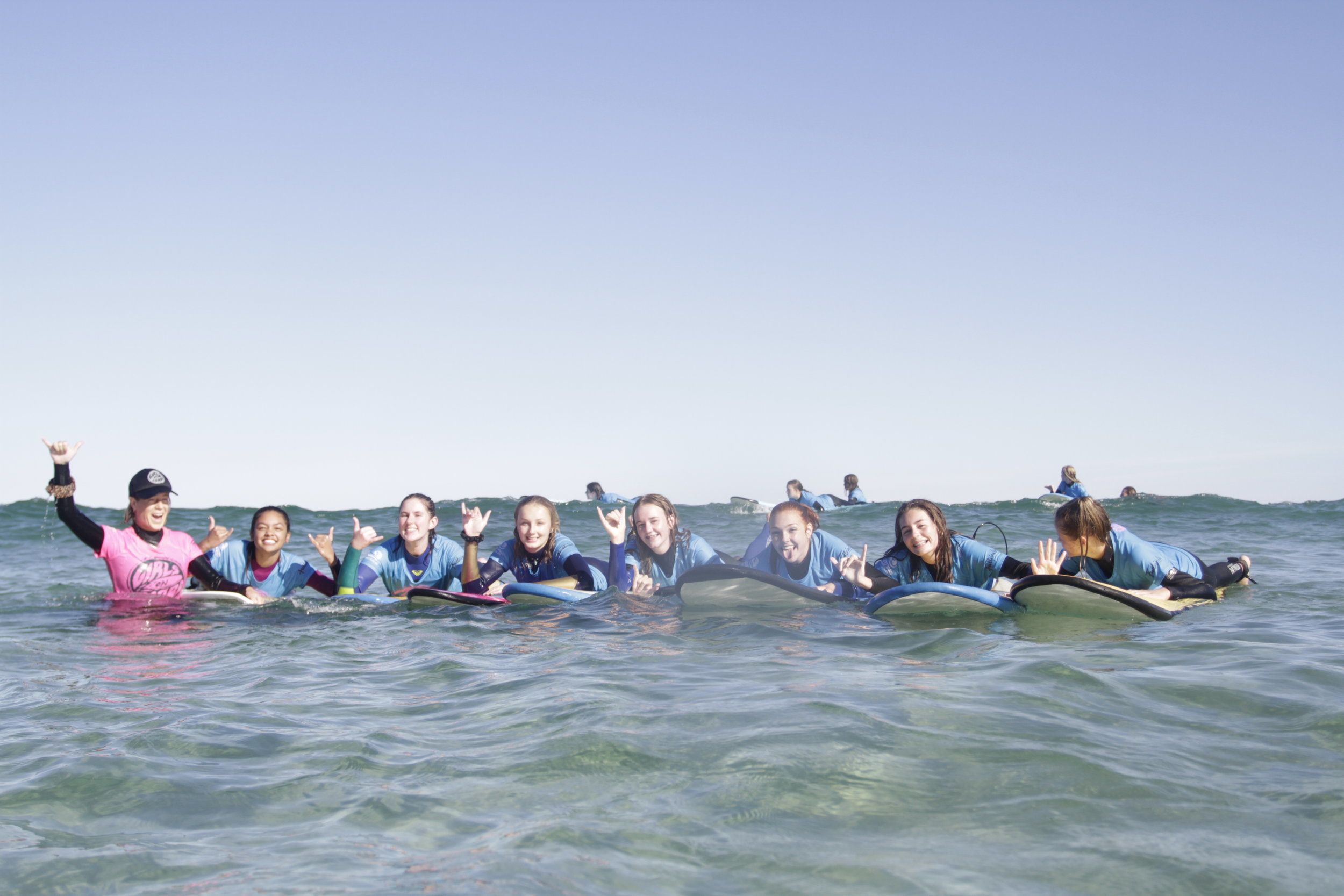 ……………………………………………………………………………………………………………..

Manly Surfboards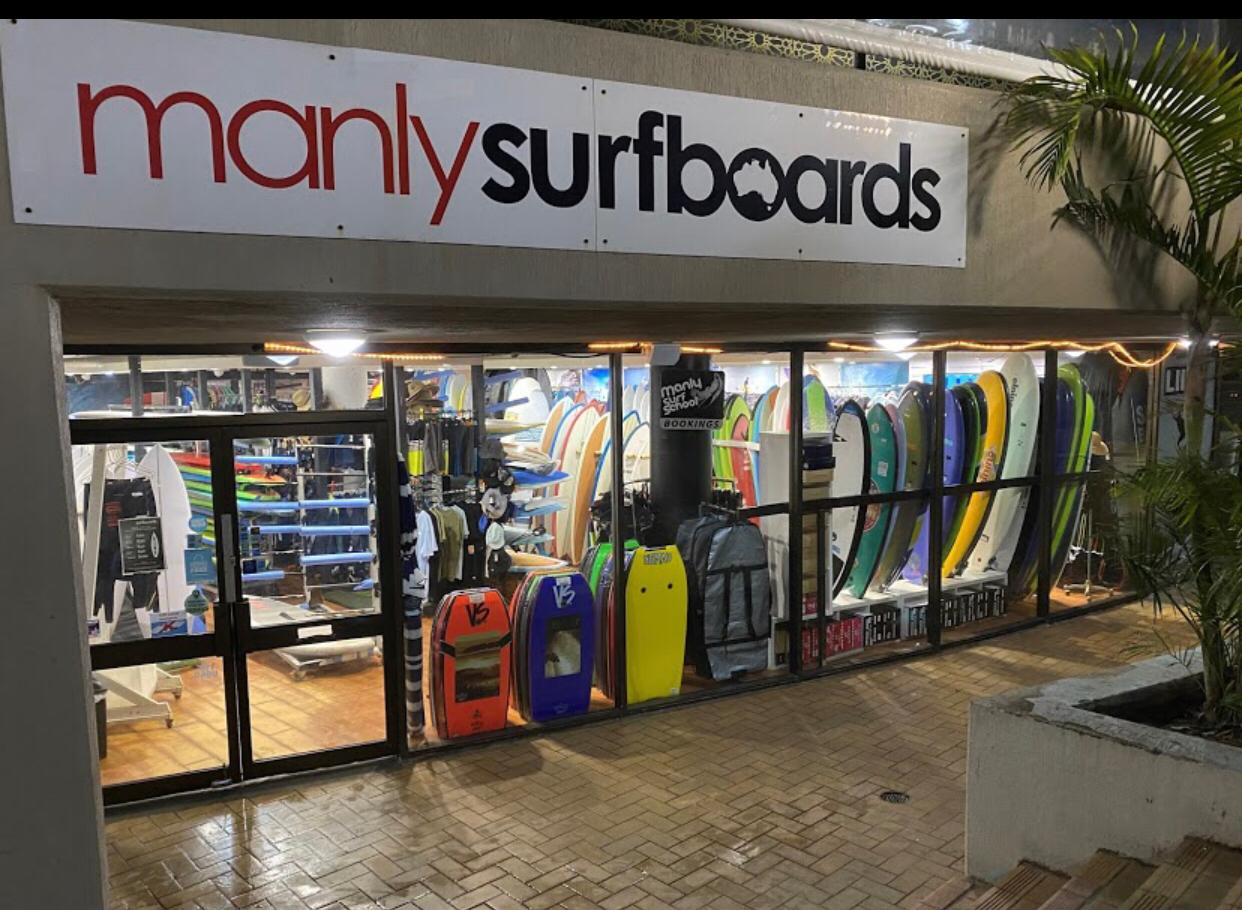 Manly Surfboards are now stocking the popular Surf Claw. The Surf Claw has exploded onto the market in Australia and is rapidly becoming one of the most popular accessories especially for the longboarders and with girls and kids. This great Aussie designed tool is now selling in over 20 countries around the globe.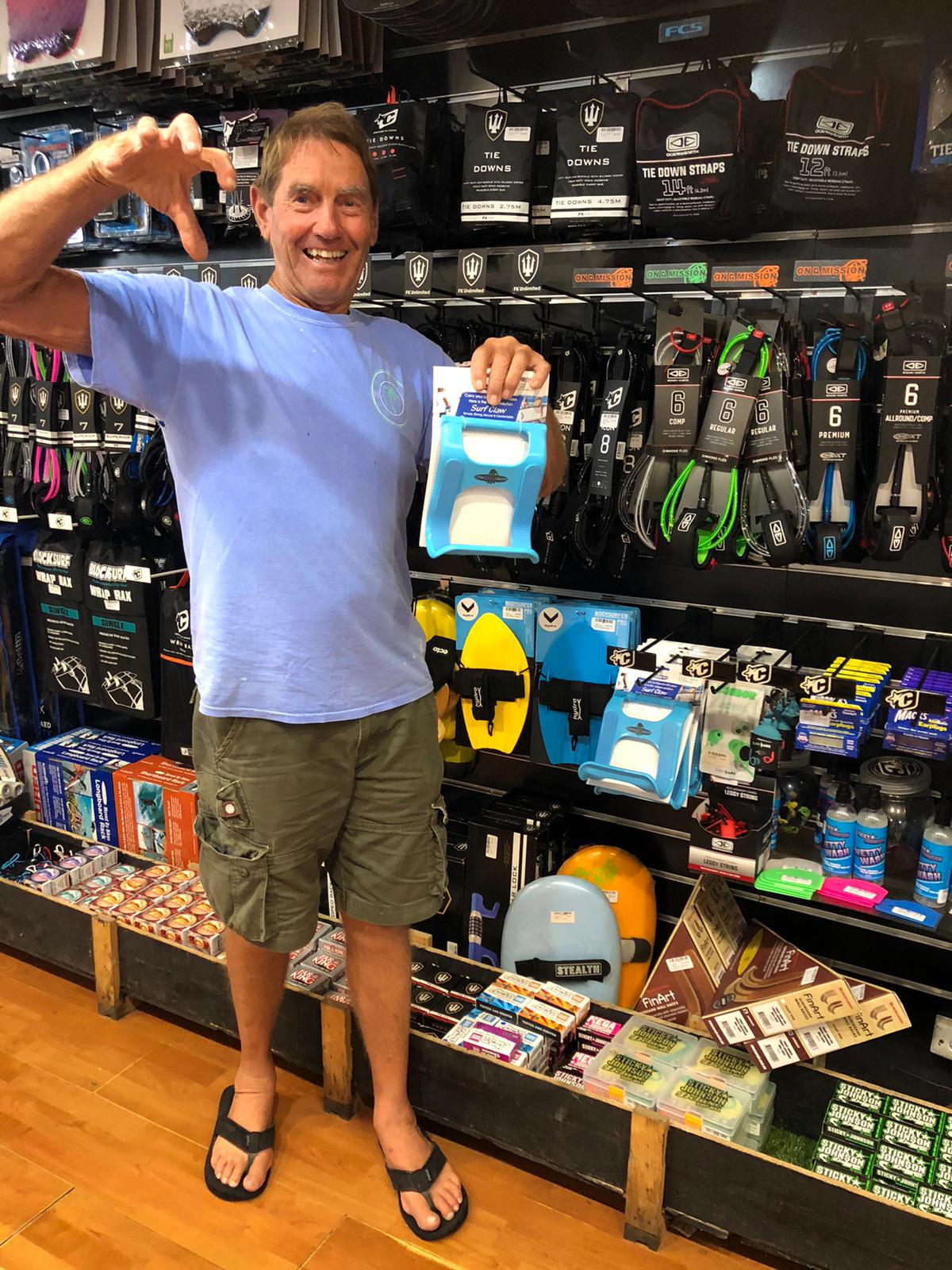 The Manly lifestyle is all about the surf and at Manly Surfboards this is their passion. The surf shop is just across the road from the world-renowned Manly beach. So you get the expertise from one of Sydney's iconic surfing spots. Manly is a short ferry ride from the city of Sydney. It's the first beach on the Northern Beaches so is easy to get to. At Manly Surfboards the staff are dedicated to giving you the right equipment. So with their help, you'll get the most out of the waves and put a smile on your face.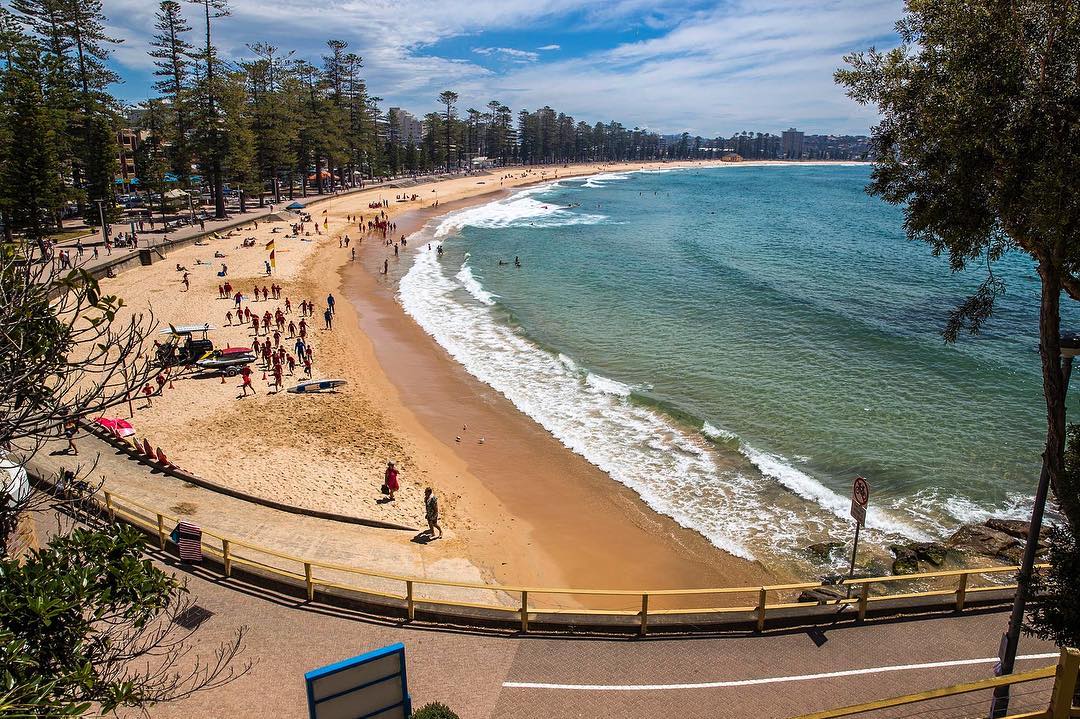 Shred – Rip – Carve – Nail it, you'll do it all with the right gear and time to learn about the surf and what it offers you. Their staff are there to help you so you get the best ride possible. Manly Surfboards is a great meeting place for the surf community. Whether it's groms frothing about stickers, newbies wanting to chat about their first board, or old hands just wanting to chat about fins, shapes and waves.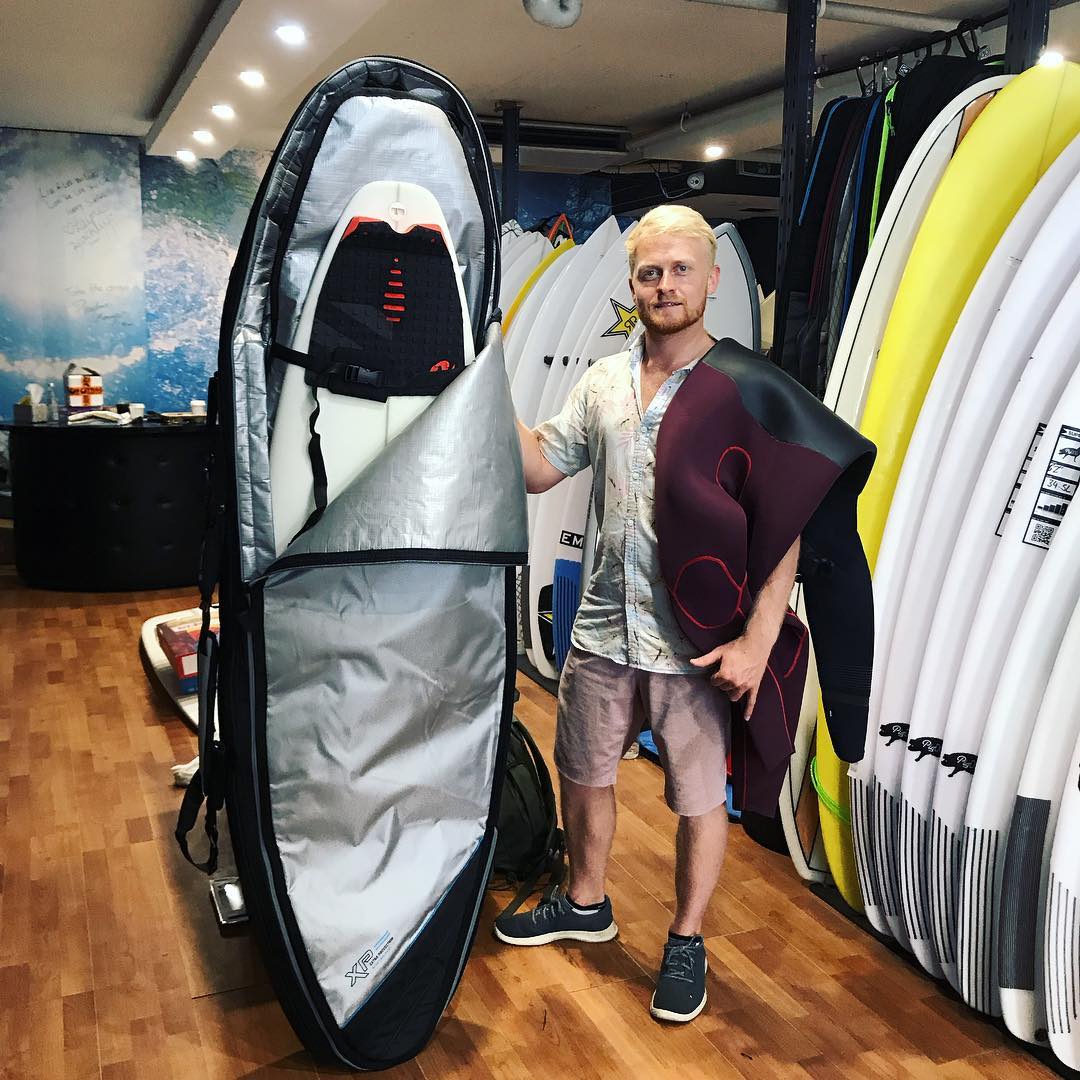 They get news of the surf from up and down the peninsula, from south of the bridge, Bondi to Cronulla, and from much further afield as surfers come through our doors sharing yarns about waves from Rottnest Island to the Mornington Peninsula, from Bali to Baja California. So you get a great hub of surfing vibe.
Whether you're ready to buy your first board, purchase a wetsuit, rent a locker, or even hire a SUP, they are there to help every time. Their range of surf gear is extensive so in one place you get everything you need including Surf Claws.
Visit their store or check them online at Manly Surfboards Online
STORE ADDRESS:
Shop 4, 49 North Steyne RoadManly NSW 2095
HOURS OF OPERATION:
MONDAY: 9-6 PMTUESDAY: 9-6 PMWEDNESDAY: 9-6 PMTHURSDAY: 9-6 PMFRIDAY: 9-6 PMSATURDAY: 8.30-6 PMSUNDAY: 8.30-6 PM