By Martin (Marty) Olsen
Surfing in China has begun. Enter the Dragon, China has been a sleeping giant in so many ways for the past century, but now is truly awakening. Surfing is just at its very beginning now in China, yet with over 9000klms of coastline and beaches, China obviously has many surfing possibilities. Just a handful of years ago surfing began on the island of Hainan, aptly named "China's Hawaii" as it lies on almost the same latitude and bears many similarities. However, it doesn't get the giant ocean swells that Hawaii is so famous for but gets a fair share of medium sized waves most of the year.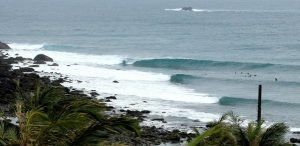 The thrust to develop surfing and surfing culture is certainly building steam in China. The opening of the Riyue Bay Surf Club and companies like RenexTop (China's first extreme sports entertainment provider) who have sponsored China's first full time pro surfers and sponsored and organised the Asia Cup Surfing Tour along with Australians Pete Townend (developing the China National Surf Team) and Gavin Pratt (fitness training for the China National Surfing Team) means things are really on the march.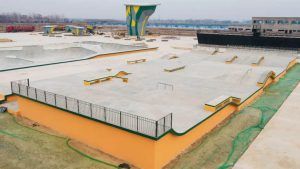 Surfing in the Olympics has driven the Chinese government to support and enhance the sport dramatically including the development of a new $23 million USD wave pool including a skate park, rock climbing and BMX centre in the central Chinese province of Henan. Track Magazine said:
"A nation that fails to fail, is heavily investing in surfing whether we want to believe it or not.
On a sunny afternoon on January 25, 2019, the first artificial wave peeled off Qingfeng Extreme Sports Base in the town of Puyang in Henan Province in China. The base is a USD $26-million-dollar project from the Government that involves constructing facilities for surfing, skateboarding, rock climbing and BMX for athletes from across the country to participate in training ahead of the Tokyo Olympics."
[embedyt] https://www.youtube.com/watch?v=2saaZFuWNrw[/embedyt]
Certainly, Hainan is currently the epicenter of surfing in Mainland China, but there is much happening all over the country. Shenzhen (near Hong Kong) now has a popular surfing club and broadcasts surf reports for all of its members for the Guangdong and Hong Kong coastline and other locations. Also Taiwan is rapidly developing a popular surfing culture all along its amazing coastline.
Taiwan is certainly going to become the jewel in the crown of Chinese surfing. Much of the coast of the provinces of Fujian and Zhejiang have a multitude of potentially great surf spots, although most of this coast is relatively unexplored surf wise. In addition, the coast of Shandong Province around Qingdao (the centre of sailing in the Summer Olympics 2008) and further north is opening up to surfing now. See our previous blog post "https://www.surf-claw.com/taiwan-the-new-hawaii//".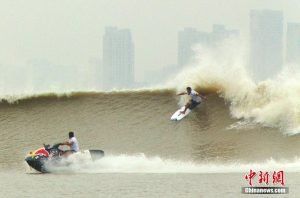 Apart from the amazing coastling with so many changing waves and surf spots there is one truly unique surfing location! It has become the annual feature of the "Red Bull" circuit, the "Red Bull Qiantang Surfing Shootout" in Hangzhou, Zhejiang. Surfing the Qiantang River's "Silver Dragon" tidal bore with waves well over 10'. This really is a unique surfing event!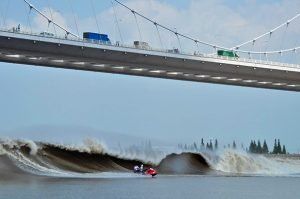 Other major international surfing events in China include:
· ISA World Longboard Surfing Championship, Riyue Bay, Hainan
· 720 China Surf Open, Hong Hoi Wan, Red Sea Bay in Guangdong
· Surfing Hainan Open
· Renextop Asian Surfing Tour (RAST), Hainan plus other Asian locations
· ISA World StandUp Paddle (SUP) and Paddleboard Championship, Wanning, Hainan
Already there are some surfing stars coming out of China, one such surfer is Monica Guo who became China's first full-time pro surfer.
Resources:
Check this Flicker page for lots of pics http://www.flickr.com/photos/surfexplore/albums/72157624789326768
And here for a story about the Fujian Coast: https://www.shenzhenphotos.com/surfing-in-chongwu-and-kinmen-taiwan/
See the river giants at The Silver Dragon: https://www.youtube.com/watch?v=28HsKrT-KzY&feature=youtu.be
For other surfing locations check out our blog page.
Please subscribe to our Blog (subscription link above) to receive updates when new and interesting Blogs are published!